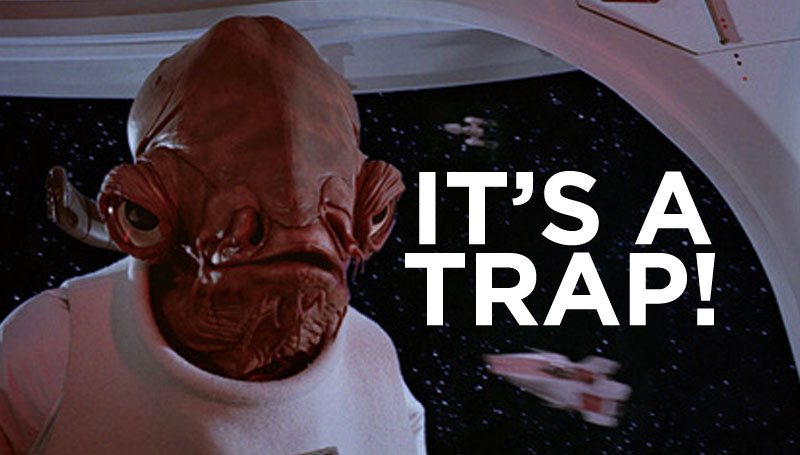 Sometimes, the age old advice of "Don't talk to strangers" can apply in the business world. I'm not talking about general cold calls or prospecting for your business, but I am going to talk about the day I almost got scammed.
Last week I received a project inquiry via a text message. Fairly random, but all seemed legit at first. This person asked me if I was interested in a project because they needed a web designer. I texted back saying that I could help, but if they could email me some details on the project we can begin a conversation.
Their email read as follows:
---
Thanks for getting back to me, I have small scale business which i want to turn into large scale business now it located in MI and the company is based on importing and exporting of Agriculture products such as Kola Nut and Cocoa so i need a best of the best layout design for it. I hope you can handle that for me. Check out this site: (external link removed…), I will be happy if you can give me something better than this if its possible. The site would only be informational, so i need you to give me an estimate based on the site i gave you to check out. The estimate should include hosting and i want the same page as the site i gave you to check out. I have a private project consultant, he has the text content and the logos for the site.
Note:
1. I want the same number of pages with the example site i gave you to check excluding videos and blogs.
2. I want only English language
3. I don't have a domain yet but i want the domain name as Seed-XII.com
4. you will be updating the site for me.
5. i will be proving the images, logos and content for the site.
6. i want the site up and running before ending of next month.
7. My budget is $3000 to $5000
Kindly get back to me with:
I. An Estimate
II. Cell-Phone Number
Regards,
James
---
Okay, my next question was "How did you come across my company?" Since I like to thank any referral partners who pass my info on and I track where leads come from, I am always curious as to where people hear about me. I was interested to learn they found me on Manta.com.
Okay, still seems somewhat legit.
Despite the fact that he seemed pretty demanding and requested immediate responses via text message, I emailed back and said that I would like to have a Discovery phone call to discuss more of the project, which 'James' agreed to do. However, I then told him that prior to our conversation I would need to see some more documentation from him about his company, so I requested the following basic information specific to his type of business:
---
James,
Can you please provide the following:
A copy of your US agriculture import/export permits.
Your formal business name, address & telephone number.
Your private project consultant's name & telephone number.
A tax ID number for the business.
Once I have this additional information, we can proceed with our phone call.
Best regards,
Michael
---
After that last request, I never heard from him again, despite his initial push to contact me and expect immediate responses. So, I did a little more research and this email is similar to others that appear to be targeting designers and web companies. I found a similar case on Graphic Design Forum with almost an identical email inquiry. Evidently, these scammers request that after they give you their credit card number, you then use that card (most likely stolen) to pay their 'private project consultant.' Although I never got that far into it, this has apparently been going on for a while now and others have almost been scammed by the same inquiry.
Be careful and don't talk to strangers!
The moral of the story: ALWAYS do your research on prospective customers. ALWAYS ask the right questions up front. And ALWAYS get the right documentation in place before you sign on with a new prospect.