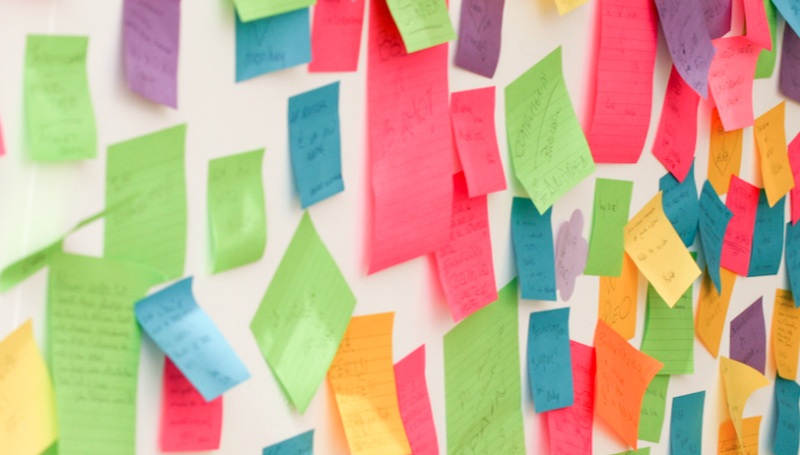 These days, when someone asks us "How are you?" the typical answer in most cases is: "I'm busy." It's no longer the norm to answer the question as "I'm fine." or "Doing great!" It's not about how we are doing, it has become more of what we are doing and how much of it we are doing. We are too busy to care – or at least that's what it may look like to customers.
Our lives – especially around the end of the year holiday season – have become so busy that we no longer appreciate the little things. We have apparently made the choice to fill our lives with activities and scheduling, instead of filling our life with quality time spent with people. I'm talking about real people here, not your Facebook or Snapchat friends. I'm talking about real customers and referral partners for your business. When is the last time you connected with them? (Besides sending them a bill – that doesn't count)
Recently my family and I went to a pizza restaurant. We ordered a large pizza – half cheese, half meat – and sat down to wait for our delicious dinner to arrive. About 45 minutes later, the pizza was finally done! During the wait time, I had approached the counter to ask about the status of our order and the woman behind the counter answered the phone – TWICE – instead of helping me, a live customer standing right in front of her. Then, when the pizza was finally dropped at our table, there was no apology for the wait. She simply said, "We're busy" and walked away. Needless to say, we were not happy customers and afterwards went straight to Yelp to give our thoughts on the restaurant.
Always keep in mind the power of Word of Mouth advertising!
How have you treated your customers recently? Are you 'too busy' to manage your current client relationships or referral partners? As with the pizza place, if your excuse for terrible customer service or delayed service/product delivery is "We're too busy," then your customers aren't going to stick around. And you have to always keep in mind the power of Word of Mouth. Today, people go to their family and friends (and internet reviews) for recommendations on where they should buy or who they should hire, so your reputation is on the line with every customer you serve.
Don't get wrapped up in pursuing things that may take you away from retaining your current customer base and developing your referral partner network. Don't let yourself get too busy that you are working 80-hour weeks and your family life suffers. Don't let your answer to "How are you?" be "I'm so busy!" People don't care how busy you are, but they definitely care if you come across as too busy for them. Be careful, or they might become 'too busy' to stay in contact or give any more business to you.
---
[Contact_Form_Builder id="2″]