BSB Trust & Wealth Management Brochure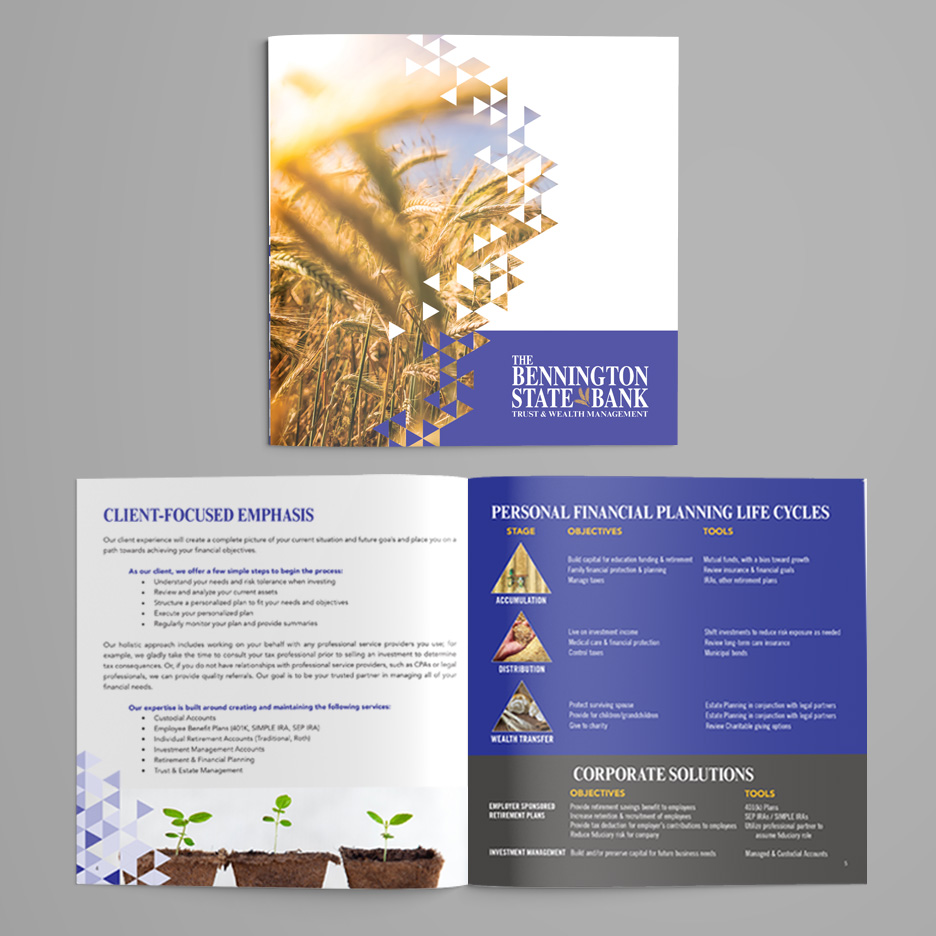 The Bennington State Bank Trust & Wealth Management team hired us to produce a concise, effective brochure to help them market to a target audience. This brochure lists all of the services they offer as well as the life cycle of personal and corporate financial planning.
The modern design style establishes a voice for their department as solid, simply and effective. This particular style will be applied to all future marketing materials for the Trust & Wealth Management Team.